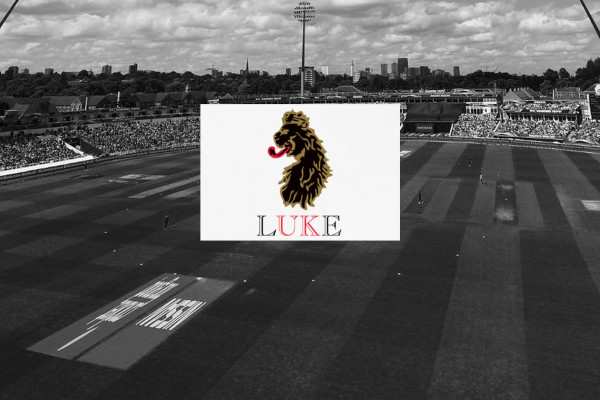 LUKE is a leading menswear fashion brand divided into Luke the Technical Tailor and Luke Sport. Luke the Technical Tailor is a premium menswear offering, while Luke Sport is a full lifestyle collection inspired by athleisure and urban street style.
The partnership, which will run until the end of 2019, has given LUKE marquee branding sites within the stadium bowl at Edgbaston, which were installed ready for last week's Specsavers Ashes Test match and will remain for Vitality Blast Finals Day on 21 September.
Ben Seifas, Commercial Partnerships Manager at Edgbaston, said: "Attracting a global brand like LUKE to our portfolio demonstrates just how attractive cricket and our programme of major matches at Edgbaston is in the current sporting landscape.
"Whilst our activation of this initial partnership includes branding for the remainder of 2019, with such a great programme of major matches secured at Edgbaston over the next five years and the launch of a Birmingham-based team in the ECB's new competition, The Hundred, we're committed to exploring more opportunities of how these two iconic Midlands brands can work together long term.
Founded in the Midlands in 2001, LUKE has recently established a partnership with The Barmy Army, the England cricket supporters' group and tour operator. It has also been working with Warwickshire's Birmingham neighbours Aston Villa since 2018.
Luke Roper,Creative Director said: "We are thrilled to continue building our fantastic relationship with England's cricket community by partnering with one of the country's leading cricket grounds, and home to Warwickshire County Cricket Club and the Birmingham Bears.
"Edgbaston has a rich heritage we are proud to be part of. Our aim is to engage fully with the team's fans and cricket supporters world-wide."
Charlie Bannister, Sponsorship Consultant at SGI added: "It is with great pride that we can partner a global brand with one of the world's most prestigious cricketing venues for the remainder of the 2019 season. Along with the first Ashes Test Match, there is a great programme of fixtures remaining for 2019 including T20 Finals Day which will further give Luke 1977 fantastic brand exposure.
We look forward to a long and successful partnership between Luke 1977 and Edgbaston Stadium"