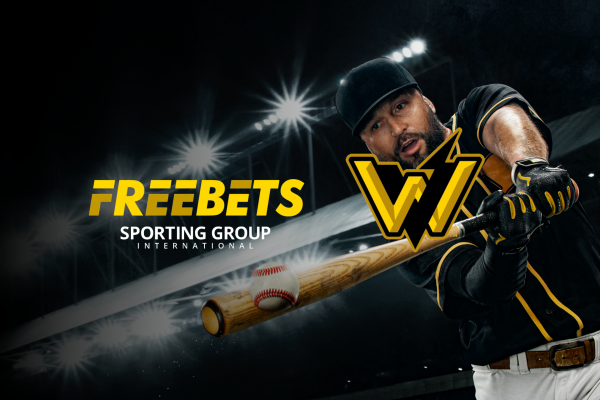 Global sports agency Sporting Group International (SGI) are delighted to announce they have secured their client freebets.us, the rights to be Preferred Betting Partner of the West Virginia Power baseball team in a multi-year agreement.
As part of this agreement, freebets.us will receive brand exposure at Appalachian Power Park, with large banner adverts proudly positioned across the iconic stadium. Freebets.us will also be featured on the West Virginia Power website, listed as a key partner of the club.
Steve Gummer, director of freebets.us, expressed his delight at the partnership by commenting "We are thrilled to be joining forces with a club with such a rich history and look forward to seeing what the next few years will bring the team. We believe this partnership will be key in promoting our safe gambling products and services and educating WV fans on the safe online betting options out there.
We have been forming key partnerships in the worlds of football and soccer over the last 12 months. But with the rise in interest in baseball betting, now is the perfect time to create relationships with the baseball community - starting with this exciting deal with West Virginia Power."
West Virginia Power President, Chuck Domino, was just as excited by the prospect of the partnership by adding "We are excited that freebets.us has chosen the West Virginia Power as its' entry partner into the baseball gaming industry. We hope that this leads to long-lasting partnership that our fans will embrace and that freebets.us will become their preferred gaming source."
This latest announcement adds to the portfolio of deals recently completed by SGI across the UK, Europe, America and India.
Sporting Group International's Head of Sponsorship Charlie Bannister commented: "It is with great pride that we are able to announce our first partnership in baseball with our client, Freebets.us. Over the term of the agreement, it will be great to see freebets.us connect with the WV Power fans around safe online betting options."
Sporting Group International and freebets.us urge those choosing to participate in gambling to do so responsibly.
Further information can be found at www.sportinggi.com, freebets.us and https://www.milb.com/west-virginia-power