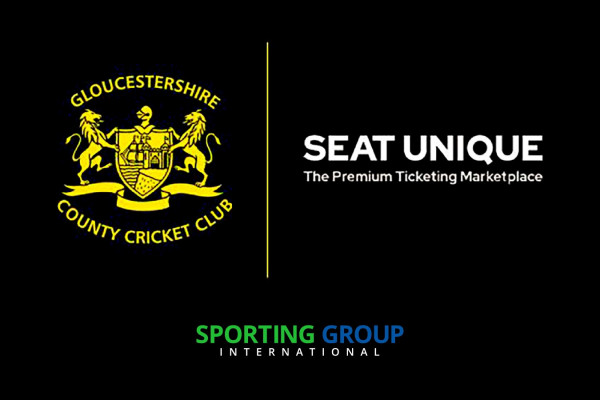 Midlands based Sporting Group International (SGI) are delighted to announce they have secured their client Seat Unique, a multi-year agreement to become an Official Partner of Gloucestershire County Cricket Club for the next four seasons.
This new agreement will enable Gloucestershire CCC members, fans and supporters to easily purchase Gloucestershire CCC hospitality packages and premium tickets for fixtures and events held at the Bristol County Ground.
Seat Unique is the premium ticketing marketplace helping fans get VIP access to the best live events. They work with venues, clubs and artists directly to ensure all premium tickets and hospitality packages available on their platform are 100% official.
Joe Kaniecki, Business Development Manager at Gloucester CCC said "The new partnership with Seat Unique, who were introduced to the club by Charlie Bannister of Sporting Group International, has been created to put the supporter experience at the heart of our hospitality offering. We wanted to provide an easy booking platform for our Members and supporters to purchase hospitality packages online for the coming season, and we're delighted to be able to use the excellent platform hosted by Seat Unique."
Matt Judge, Head of Commercial at Seat Unique added "We are really excited to be working with Gloucestershire Cricket. At Seat Unique, we see the power of digital transformation and by moving the hospitality and premium tickets onto an online platform, we are opening up access for the fans to book online in just a few clicks of the button at any time of day."
Charlie Bannister, Head of Sponsorship at SGI, commented "I am excited to see this partnership develop over the next four years as Seat Unique continue to grow their impressive portfolio of cricket clubs up and down the country providing state of the art technology for the hospitality booking experience." Additional information can be found at https://www.seatunique.com/blog/gloucestershire-cricket-seat-unique-partnership-announcement/