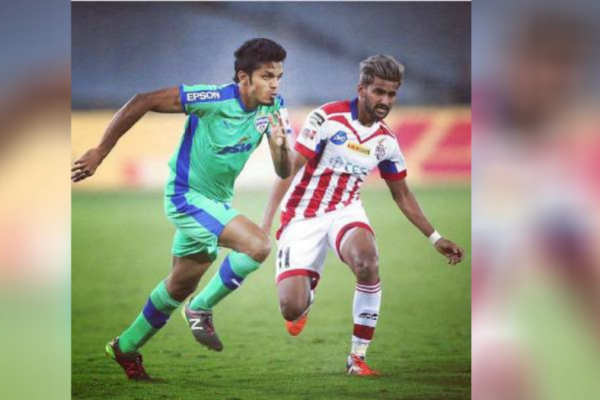 The Mumbai born pair have signed a multi-year deal with US sports powerhouse New Balance.
Striker Rane, a former under 23 Indian international, joined Indian Super League side ATK in the summer draft whilst defender Bheke has been earning rave reviews for current ISL league leaders Bengaluru FC.
The pair become the first Indian ISL players to sign to the brand.
"I am delighted to be linking up New Balance and being part of their strategic plan to increase their presence in Asia," Rane said.
"I've been wearing their boots since the start of the season, the look and feel fantastic. Hopefully this will be a successful relationship for us, both on and off the pitch."
Bheke echoed Rane's comments: "I've been really impressed with the quality and comfort of New Balance's boots; to perform at your best you have to feel the best you can on the pitch. I know wearing New Balance boots will help me do just that."
Stuart Henwood, New Balance's Country Manager for the Middle East and India, said:
"New Balance India is proud to sign and be working with Jayesh and Rahul. As we continue to scale and grow the brand in India we look forward to working with top athletes such as them."