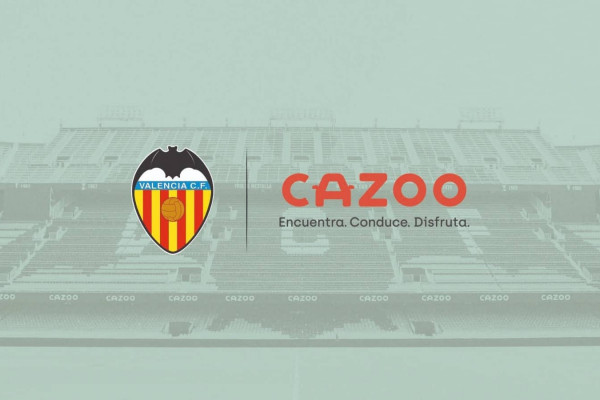 Global Sports Agency Sporting Group International (SGI) are delighted to announce they have secured a new front of shirt sponsorship deal for their client Cazoo with Valencia CF.
This is Cazoo's 2nd principal partnership announcement in Spain in as many weeks following on from the launch of the Real Sociedad partnership – which was also brokered by SGI. This announcement will see the 'Cazoo Derby' light up La Liga, following in the footsteps of Aston Villa and Everton in the Premier League.
The deal will further enhance Cazoo's brand awareness as they look to become a household name across Spain and wider Europe. Cazoo's mission is to transform the car buying experience by providing a better selection, value, transparency, convenience and peace of mind.