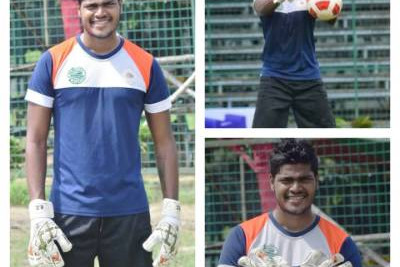 I-League goalkeeper Ricardo Cardozo has signed an exclusive deal to wear gloves for an international brand for the forthcoming season.
The 25-year old shot stopper, who joined I-League side Mohun Bagan from Churchill Brothers recently, has agreed a deal with Irish company Seismic who supply goalkeeper gloves and product to a number of sportspeople in the UK and Ireland.The ground-breaking deal, engineered by his commercial representatives Sporting Group International, will see Cardozo wearing the product for the forthcoming season.
"It's important as a goalkeeper you have gloves you feel comfortable wearing and give you confidence to perform in all conditions," Cardozo said.
"The Seismic gloves have felt fantastic in training. I can't wait to for the season to start."
Steve McCormack, of Seismic, said: "Our gloves are already hugely popular in Europe and South America, so when the opportunity to expand into India arose, it was only a matter of finding the right keeper. Ricardo was just who we wanted. An exceptionally talented and dedicated young keeper to represent our brand with professionalism.
"We were delighted he was so impressed with the quality of the gloves as that is something we pride ourselves on.
"We wish him the best for the season and look forward to working with many more keepers across India."
For more information on Seismic's product range visit www.seismic.ie