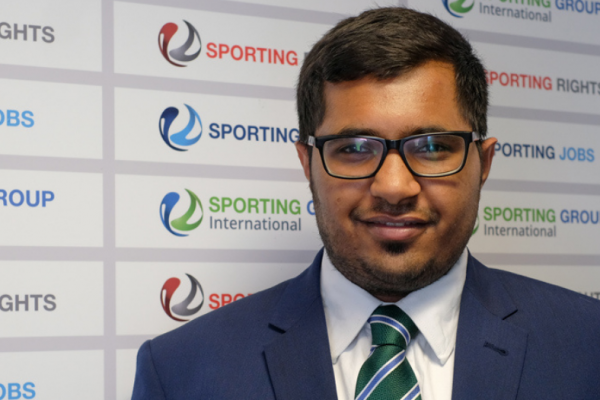 NEW DELHI, INDIA - 19 January 2018 - Sporting Group International (SGI) are delighted to announce Pranay Kapuria as its new General Manager for their New Delhi operation.
Pranay, who hails from Mumbai, recently completed his Masters in International Business Studies at University of Wolverhampton in England, receiving a Distinction.
Whilst in the UK, Pranay combined his studies with a role at Sporting Group International as their Research and Social Media Executive. After impressing during this period, Pranay was offered the role of General Manager at Sporting Group International India in New Delhi, a position he assumed earlier this week.
Pranay will be managing the SGI's player management programme of its footballers who ply their trade in the Indian Super League which includes Bengalaru's Rahul Bheke and ATK's Jayesh Rane.
In addition to this Pranay will assume responsibility for the Youth Football India (YFI) and Delhi Youth Leagues in the city.
Pranay, 22, was delighted to take up the role:
"From my 18 months experience in the UK I have picked up a lot of knowledge on how we can replicate and improve our operation here in India.
"The appetite for football is increasingly at fast rate in India and, as a big football fan myself, I would love to see this increase further. We have a fantastic operation here at YFI already, and it is my aim to improve this further."
SGI's Chief Executive Adrian Wright echoed Pranay's sentiments and added:
"Pranay is a very gifted young man that has a real passion for football, what he doesn't know about the Indian football landscape isn't worth knowing. If it wasn't for his understanding, knowledge and connections in India, SGI would not have ventured in the player representation market.
"I would like to wish Pranay all the success and I cannot wait to work alongside him in a more senior capacity where he can excel with his love of the game and coupled with his learnings of business from his UK work and education."