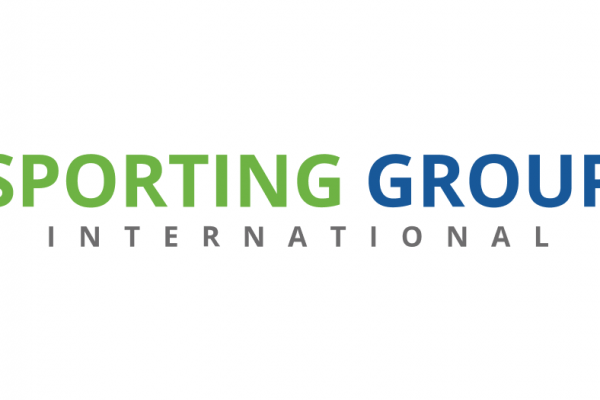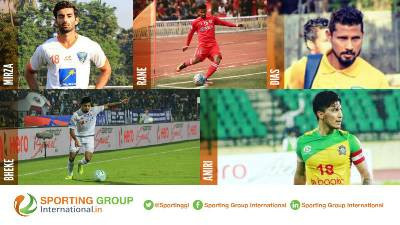 The Indian Super League, widely regarded as one of the fastest growing leagues in world football, boasts the fifth highest average attendance and now SGI have acquired the services of five top flight players, providing them with on and off field representation whilst aiding them in their all-round career development.
Indian under-23 internationals Jayesh Rane and Rahul Bheke, Ex- Afghanistan captain Zohib Islam Amiri, 'India's David Beckham' Steven Dias, and Rohit Mirza join SGI's stable with the group of players now awaiting news of their next destinations for the upcoming campaign.
Rane, 24, played a valuable part in Aizawl FC's fairy-tale triumph of I-League. Beginning his career at Mumbai FC before being promoted to the senior team and spent five years with the local club. The Mumbai boy also had a spell with Chennaiyin FC in the Indian Super League (ISL), proving to be a key player in team's title quest.
Meanwhile Bheke, 26, has plyed his trade for the past two seasons for Kerala Blasters and FC Pune City in India's top league, making the most appearances of any Indian player in the league last season.
Amiri, 27, has played a for a host of Indian clubs and worn the FC Goa colours in the ISL's inaugural season. With 42 national team caps to his name, he also led the national team to glory at the 2013 SAFF Championships.
Rane, who was delighted to be joining the SGI family, said, "I am extremely happy to sign with Sporting Group International. Adrian and Karan have a long-term plan for me, which I am confident of achieving with them. I look forward to working with SGI."
Bheke echoed his fellow countrymen's sentiments, commenting: "I'm very excited to begin this journey with SGI. I completely trust my decision to join with them and cannot wait to join forces. Together we will make it big."
After signing with SGI, Amiri said: "Born and raised in Afghanistan, India feels like home now. I thank Adrian for the association with SGI and this huge international tie up. I can't wait to get started!"
SGI Chief Executive Adrian Wright was understandably excited about the new partnerships:
"India is a massive market that has huge potential, my love affair started in October 2014 through my previous role with West Bromwich Albion. In less than three years we now own and operate a grassroots football business in New Delhi www.sportinggi.in that is expanding rapidly under the pressure of demand coming from the youth of India wanting to play the great game.
"With the new addition of our talent management service, it was a natural fit, enabling us to provide professional players with support and guidance in the emerging professional football arena in India.
"Not only that, we now offer a 360-degree solution for managing and identifying talent for the future of Indian Football.
"SGI Board of Directors are very clear that financial rewards from our work in the player representation market will be re-invested into our grassroots development business, providing an eco-system to the game.
"We believe this is a first for India of which we are immensely proud of.
"I am now very much looking forward to building a long and fruitful relationship with our players. There is lots of work to be done as many of our players will be featuring in the ISL draft selection process, whilst others will be transferred through direct negotiation with the clubs."