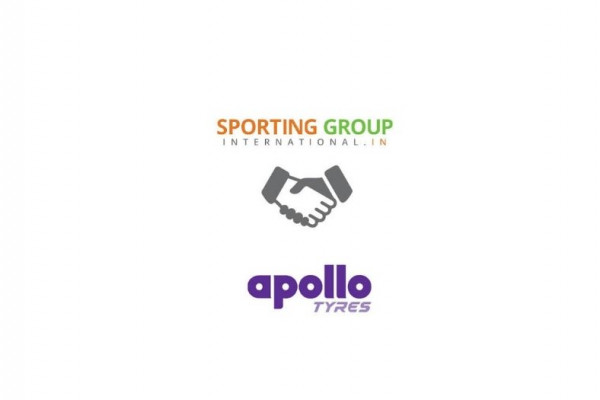 Sporting Group International India is delighted to announce their partnership with global tyre major Apollo Tyres for the 2019/20 season. Apollo Tyres has been actively involved in the promotion of football at the grassroots level, and is associated with Premier League giants, Manchester United Football Club as their Global Tyre Partner. Apollo is also associated with former ISL champions Chennaiyin FC, as their principal sponsor and the former I-League champions Minerva Punjab FC, as their title sponsor.
This partnership will see Apollo Tyres working with various SGI brands. Apollo Tyres would be title sponsor for the 'Delhi Youth League' and will be the principal shirt sponsor for SGI's football academy 'Youth Football International'. Apollo Tyres' logo will be emblazoned across all the YFI's training and match kit for the upcoming season.
A number of activations and outreach programme have been planned throughout the season, as part of this association between Apollo Tyres and SGI. As an indication of the brand's commitment to collaboration and creativity, the colours of SGI kits would be seamlessly integrated with the Apollo Tyres logo.
Remus D'Cruz, Head of Sports Marketing at Apollo Tyres, said "This is another effort from our end to promote sports, especially football at the grassroots level. We believe that this association will help us connect, support and enable the youngsters to realise their full potential."
Pranay Kapuria, General Manager of Sporting Group International India, said "This is huge for us, for a brand like Apollo Tyres to sponsor our academy and league program shows how far we have come. We are excited about this partnership."
Adrian Wright, CEO of Sporting Group International, said "we are extremely proud of our grassroots football organisation in India, everyone involved works very hard to deliver a best in class football academy and League programs to children of all ages, walks of life and abilities in the heart of New Delhi. To partner with a brand of the magnitude of Apollo Tyres, illustrates the professionalism, hard work, commitment and strides we have made to establish this business as one of the best in India in this space.