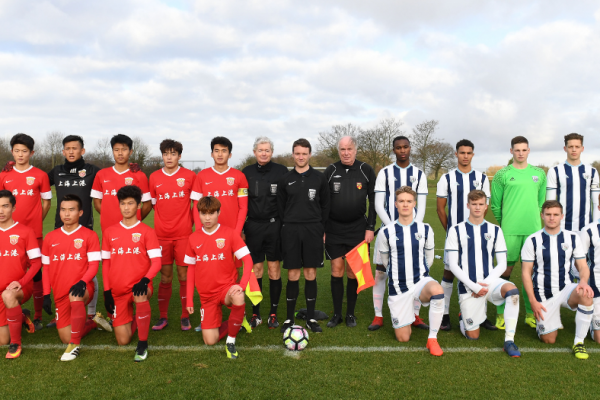 Shanghai SIPG plays in the Chinese Super League and finished the season in third place and will now feature in the AFC Champions League. They have recently appointed former Chelsea Head Coach Andres Villa Boas are also rumoured to be signing Oscar for £60 million from Chelsea.
Adrian Wright, CEO of SGI commented, " We are delighted to be managing this important inaugural and prestigious UK tour of the under 19 Shanghai SIPG team.
"We have successfully negotiated fixtures for the Shanghai SIPG with Aston Villa, Birmingham City, West Bromwich Albion, Wolverhampton Wanderers, Stoke City and a select XI Birmingham County FA Team.
"In addition we have made all of the arrangements for the trip, including and selecting a number of local businesses to assist with the logistics of the tour.
"I am delighted to confirm that the accommodation is being provided by the Genting Hotel, Resorts World, with Birmingham County FA making available their training facilities and Chung Ying will be providing all of the catering."
Sammy Yu, CEO of GGG China commented, "this something that I have always wanted to do for the football industry to benefit both the UK and China since leaving Birmingham City FC. This is a long term vision which will forge great relationships for both countries and not just in a football capacity.
Cheng Yao Dong, Head Coach of the Shanghai SIPG Academy. commented, "we are delighted to have such experience of having a pre-season tour in the UK and we very much look forward to the trip and playing the West Midlands Teams.
The tour takes place between the 20th December and 10th January 2017 and will enable the visiting Team the chance to play senior English Teams and view their facilities.